Back To Blog
Our safety is one of the most important things in our life – and most of us would happily invest money in knowing for certain that they are 100% safe in their own homes and that no uninvited "guests" manage to get through their house's safety system.
We Have Expert Lock Installation Skills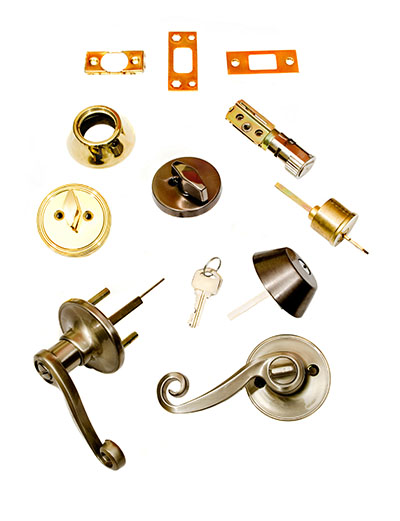 Choosing the right type of lock for your house (and even for your car) is of the utmost importance if you want to feel safe in your home. Before you rush into the next store though, make sure that you know what are the main types of locks available out there and that you make a properly informed decision. Here are some of the most important things to keep in mind:
* Entry locksets. These are comprised out of 2 doorknobs. The one on the outside is always opened and closed by key, while the one on the inside can be opened and closes either with the help of a key or with the help of a "button". This type of lockset provides medium safety.
* Deadbolt doors. These doors and locksets are considered to be among the safest ones out there. A single-cylinder deadbolt door/lockset can be used with a key from the outside of the house and with a button from the inside of the house. At the same time though, double-cylinder deadbolts can only be used with a key both from the inside and from the outside (which has been considered to be quite dangerous in emergency situations because some people may have misplaced the key).
* Mortise lock. This is one of the most common types of locks. It is considered to be of a medium level of security and it works with almost every type of door out there. It is activated by a doorknob on the inside and by a key on the outside.
* Keyless "locks". These locks are activated either by the entering of a code or by even more advanced features such as fingerprint recognition, for example. In general, these "locks" are considered to be quite expensive and of a very high level of security.
* Electromagnetic "locks". These locks are activated by the use of a special card. However, the potentiality of losing the card is considered to be a minus for this system because replacing these cards is usually very expensive.